Getting started
User profile and organisation
The user profile popup contains your name, registered email, and photo.
Your profile is visible to other members of your organisation.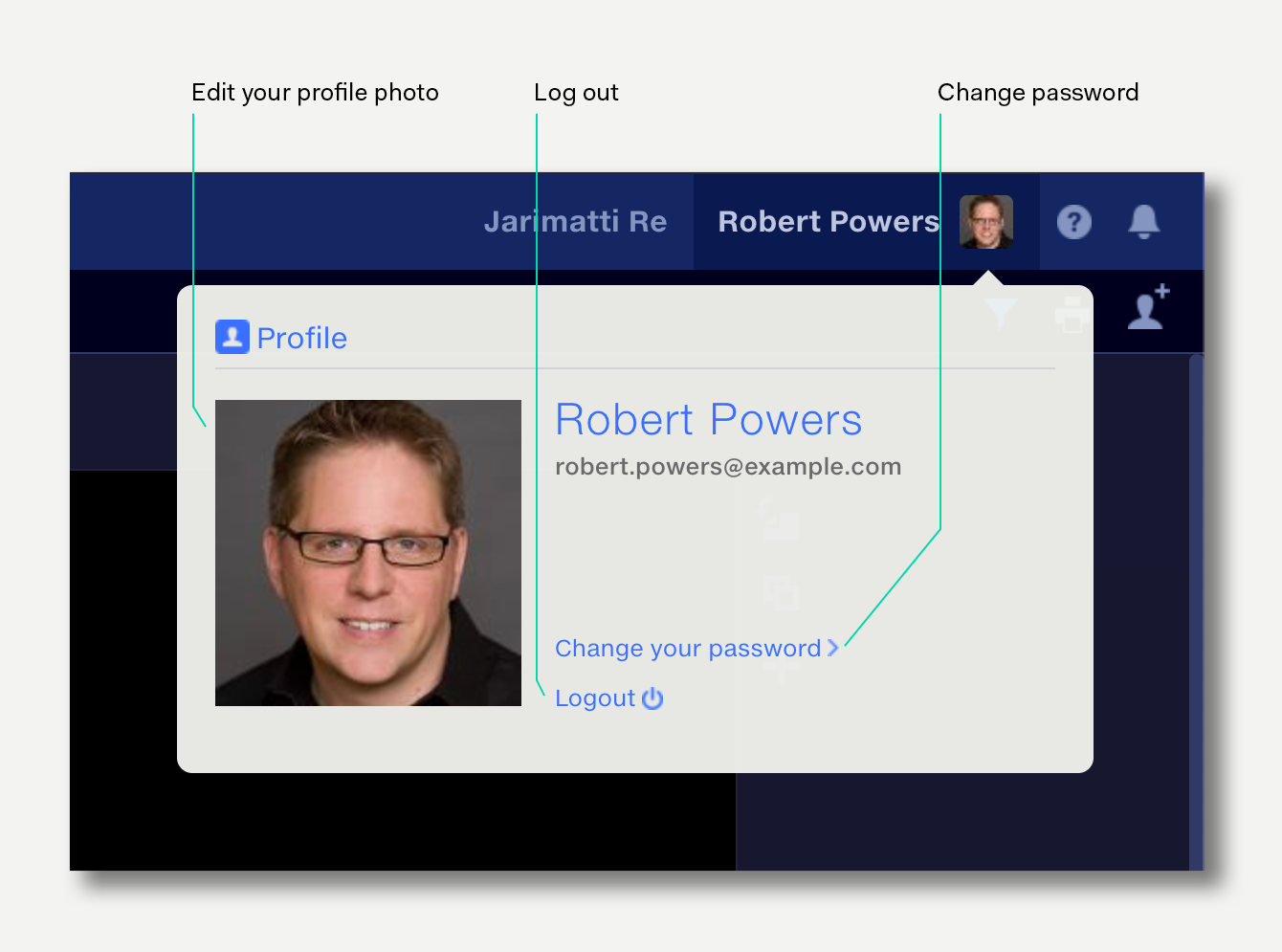 Add or change your photo
Hover over the photo placeholder. Click to edit.
Drag and drop a JPEG or PNG file, or choose a file.
Crop the picture if desired.
To change or remove your photo, repeat the steps above.
See Admins and switch organisation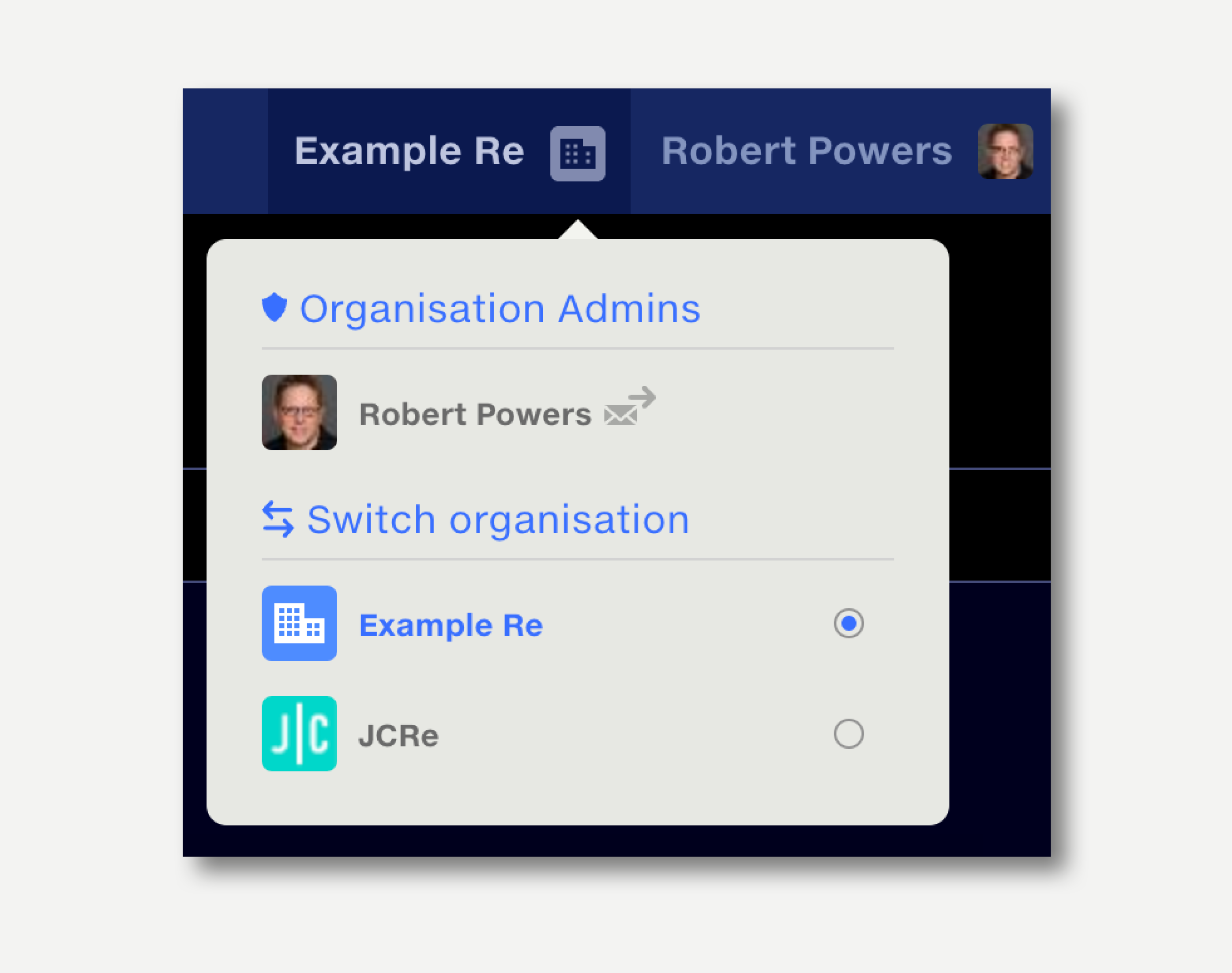 Organisation Admins
Organisation Admins manage users in your organisation. Click on the organisation name in the navigation bar to see your organisation's Admins. Click on an Admin's name to send them an email. Take a note of who they are – you may need to contact them if you lose access to your account.
Switch organisations
If you're a member of multiple organisations on Quantemplate, to switch between them, click on the current organisation name in the main navigation bar. In the organisation popup that appears, select the organisation you wish to switch to.