Workspace
Pages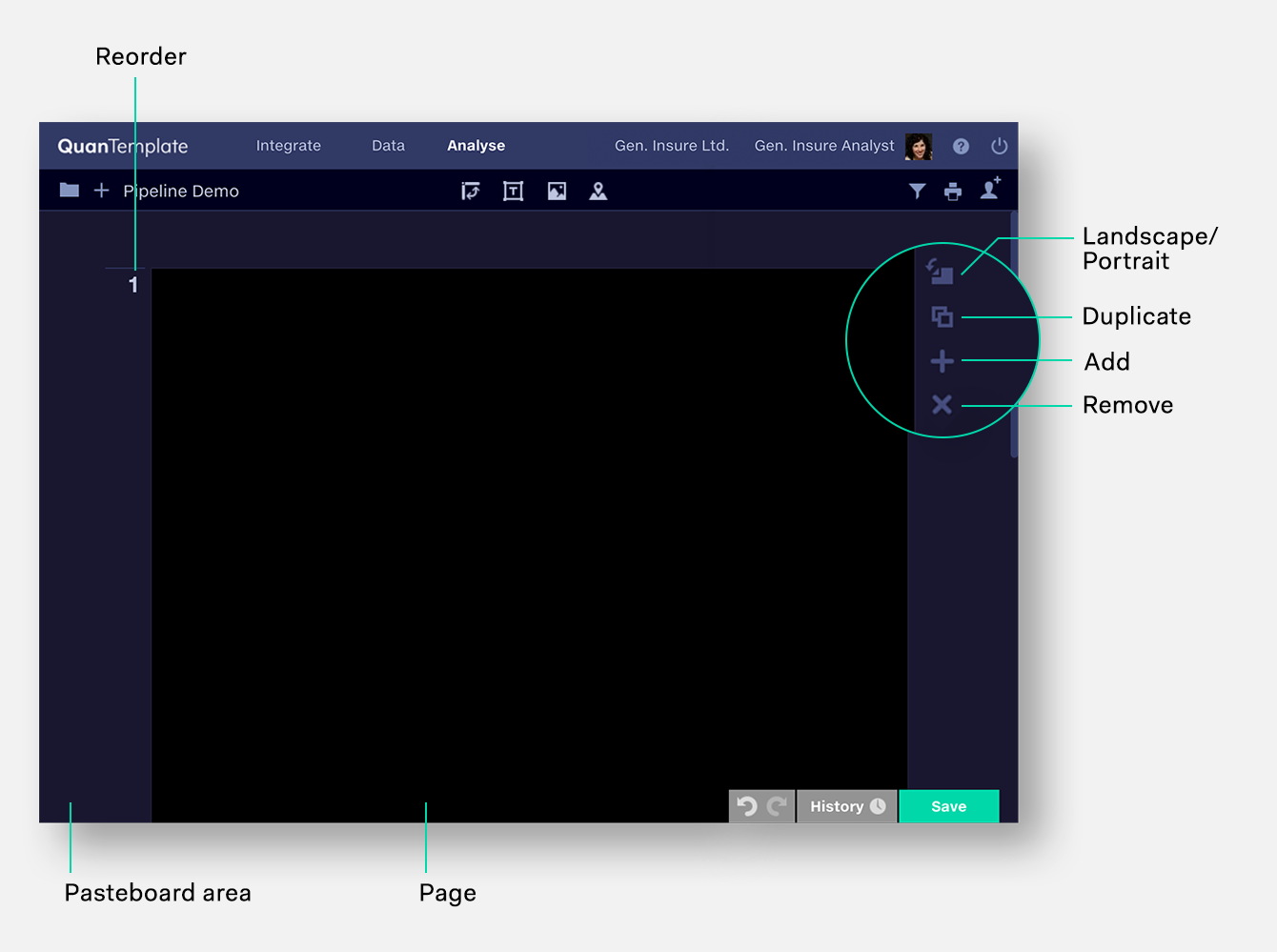 Working with pages
Pages are areas for composing your report. Everything that's on the page will display on a
downloaded PDF.
The area outside the page boundary is the pasteboard – an area to place items temporarily as you consider page layout. Items outside the pasteboard do not appear on PDF output, and may not be visible on smaller screens.
Multiple pages can be added and landscape and portrait orientations mixed. Pages are A4 portrait by default, and they can be switched to landscape. Other page sizes, such as US Letter, are enabled via Chrome's print dialogue.
Configuring pages
Use the buttons to the right of the page to configure its orientation, duplicate, add or delete.
Add a page
A new page is added beneath the current page. Orientation matches the current page. Pages can also be added using the + button at the bottom of the last page.
Delete a page
Deletes the page and all its content.
Landscape/portrait
Changes the page orientation from portrait to landscape. Content on the page is not rotated, and will be rearranged automatically.
Duplicate page
Duplicates the page and all its content.
Reordering pages
To move a page in a report, click on the page number and type in the desired number. The page and all its content will move to that position in the document.
Navigating pages
The following keyboard shortcuts can be used to navigate between pages.
Top of next page

Page down

or

Fn + down arrow

Top of previous page

Page up

or

Fn + down arrow

Report top

Report bottom